QUALITY COPIES OF
CREATIVE ORIGINALS
With nine years experience producing photographic reproductions for the Nova Scotia Public Archives (now the Nova Scotia Archives and Records Management), and more than 25 years of experiance working with artists in a variety of creative disciplines, Eric Boutilier-Brown Photography has the equipment and skills to provide you with the best quality digital reproductions of your original artwork, historic documents, or family photographs.
DIGITAL REPRODUCTIONS
OF ORIGINAL ARTWORK
For the smallest originals, often the easiest reproduction is via scanning, using a high-resolution Microteck Scanmaker i900.
For most artwork, and all three dimensional artwork, professional studio lighting and a digital camera are used to ensure the appropriate lighting and best colour reproduction are achieved.
All digital reproduction uses Xrite ColorChecker technology to ensure accurate colour reproduction.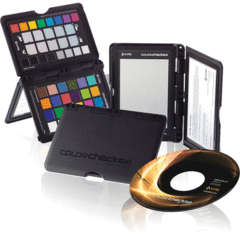 DIGITAL ART COPY SERVICES
Digital reproductions
Reproduction Set-up Fee (on-site)
Original larger than 72"x72"
Please reload